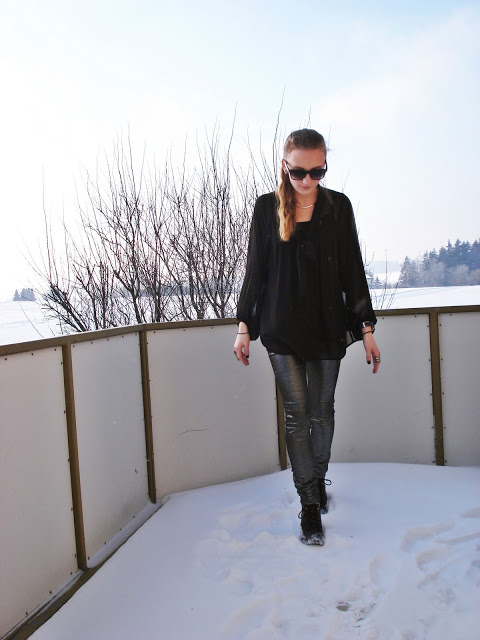 Wearing: Blouse-H&M; Sunglasses-RayBan; Necklace-Cheap Monday; Trousers-Primark; Shoes-H&M; Jewellery-H&M; Watch-Breitling;
Hey,
today I want to show you a great website called
Pinspire
. With this site you are able to discover, share and collect your newest inspirations with other people. You can find a
picture
of me from the Mercedes Benz Fashion Week in Berlin at
Pinspire.de
, too!
So have a look!
XXX,
WMBG