Sunnies-RayBan: Aviator | Vest-Vila | Sweater, flared pants-H&M | Blouse-Zara | Watch-Omega: De Ville |Bracelet-GLAW Berlin | Sneakers: Adidas 80s Superstar metallic pack
DE: Hey ihr Lieben!
#flaredpantsandlayering
An unserem letzten Tag in Mailand wurde das Wetter wunderschön, es war sogar richtig warm und ich konnte nur mit meiner fake fur Weste an den Start. Dazu habe ich noch meine grauen flared pants getragen und oben rum ein wenig layering (ach, wie ich es liebe!). Da sich meine Füße nach den Strapazen der vergangenen Tagen erstmal ausruhen mussten, war es eindeutig Zeit für meine Sneakers. Ich, die die sonst ausschließlich NIKE Sneakers trägt, habe mich komplett in diese Superstars verguckt und dementsprechend oft habt ihr die heißen Treter bestimmt auch schon auf meinem Blog entdeckt. Wie ich finde, sind Sneakers mittlerweile ein richtiges Multi-Talent geworden – egal ob zum Kleid, weiten Hosen oder langen Röcken. Generell beobachte ich seit geraumer Zeit, dass die meisten Fashionistas während der Fashion Week zu flachen Schuhen oder eben Sneakers tendieren. Finde ich wirklich super, wobei ich gestehen muss, dass ich früher nur in hohen Hacken auf der FW rumgerannt bin. Wenn wir mal ehrlich sind, den ganzen Tag oder mehrere Tage nur in hohen Schuhen macht doch auch keinen Spaß! Deshalb greife ich nun auch viel öfter zu flacheren Schuhen wie zB. meine studded flats oder zu Kitten-Heels. Nun noch etwas kurzes zu unserer Location: ich liebe den Platz vor dem Dom, also haben wir uns exakt diese Kulisse für die Fotos ausgesucht – war gar nicht so einfach gute Bilder zu schießen, es waren einfach viel zu viele Menschen dort, die ab und an auch mal durch das Foto gehuscht sind…dieses "Problem" kennen wahrscheinlich die meisten Blogger.
EN: Hey cuties!
#flaredpantsandlayering
The last day in Milan was just beautiful, the sun was shining and it was really warm so that I could wear only my fake fur vest instead of a winter jacket. I combined the vest with flared pants in grey and some layering (gosh, I love layering!). After the strains of wearing high heels, I decided to wear my beloved Superstar sneakers and my feet were really happy about it, of course. Since I saw these stunning shoes the first time I knew that I need them, but this was kind of unusual because in the past I only bought Nike sneakers (so hello, to my first pair of Adidas). In my opinion sneakers are multi-talents, you can wear them in combination with a dress, skirt or flared pants. In general, I've observed that most fashionistas wear now flat shoes during the Fashion Weeks or even sneakers. I really love this current trend, therefore I wear more often flat shoes like sneakers or kitten heels. Honestly it makes no fun to run around with high heels during the whole Fashion Week!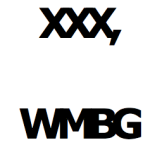 Instagram//Lookbook//Facebook//Kleiderkreisel
SHOP THE POST: